Laser Therapy Services & More
Challenging Conditions Require a New Approach
At Integrated Pain Solutions, our approach is based on the understanding that no part of the body is isolated – everything is connected, supports, and works together. That's why the our protocol treats five systems of your body: muscles, bones/skeletal, ligaments, nerves, and joints.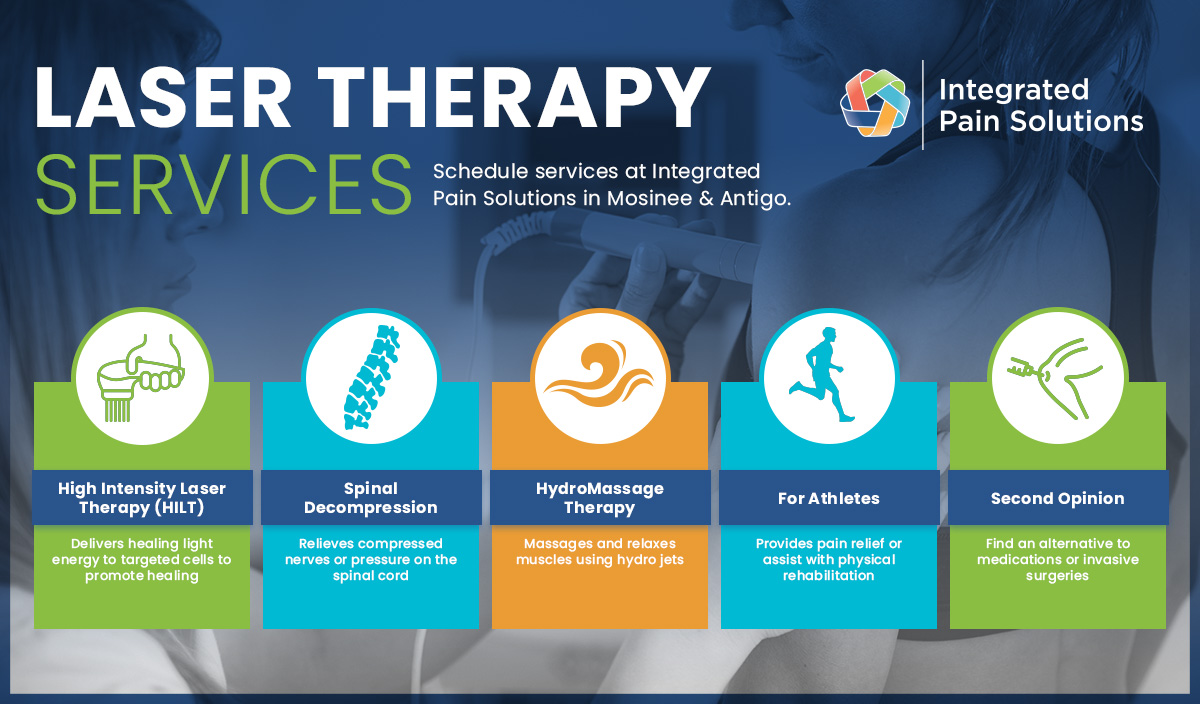 The combination of innovative tools and progressive therapies that keep the world's top decathletes and professional athletes performing at their highest potential, can also provide lasting relief and healing for chronic pain.
From laser therapy to hydro massage to spinal decompression, we offer a variety of services and tools to help you.
Our doctors will assess your individual situation and recommend the combination of treatment options that are best suited for your individual needs. Every person responds differently to care. While we cannot promise a cure, we may provide the healing relief that you have been searching for.
Learn More about Integrated Pain Solutions' Therapies & Services in Mosinee and Antigo: